Top tier global supplier of diesel engine
We aim to be one of the top global diesel engine Manufacturer through executing peoplecentered management, maintaining global competitiveness, and elevating the global standard of business process.
Total Solution for power generation
Reliable Brand of Daewoo,
Long range line up, 10kW ~2000kW.
Mechanical Solution for easy maintenance, effective maintenance cost, Robust in performance.
Emission solution complying Tier 2 regulation.
Best service
A unique characteristic of Daewoo engine is our abilities to respond with rapid customized service support, offering customers the flexibility with broad technical knowledge resources.
For the constantly changing needs of market and customers' demands, DAEWOO proudly offers the "Best" services and keep our valued customers satisfied.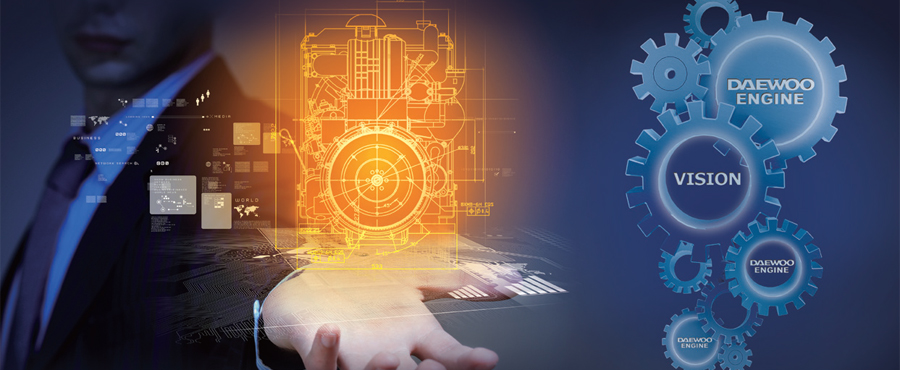 CORE VALUES
To achieve excellence in product quality and services, we commit to be very aggressive in our attitude towards quality and customer service by seeking out a better understanding of the requirements and specifications and providing high quality products that are cost effective.
We value cost competitiveness in our engines and we strive to satisfy various customers' needs regarding the Power requirements. We value innovation as it is one of our founding values and going forward we desire to embrace the future and not fall back and re-create the past.